Expertise & experience
Tap into our knowledge
We have been working in finance for decades, helping companies raise funding, secure grants, undertake R&D claims and plan Patent Box. We also match young businesses with Seed/Enterprise Investment Scheme (S/EIS) and venture capital funds.
With links to over 250 commercial lenders aimed at property and development projects, we draw on our deep expertise to help companies access all types of debt funding, whether it's to fund a light refurb for your first buy-to-let, or to finance a joint venture for a multi-million development site.
We recognised that there was no single 'space' where all these things came together. So, we created Accelerate Funding to bring everything into one place.
Our directors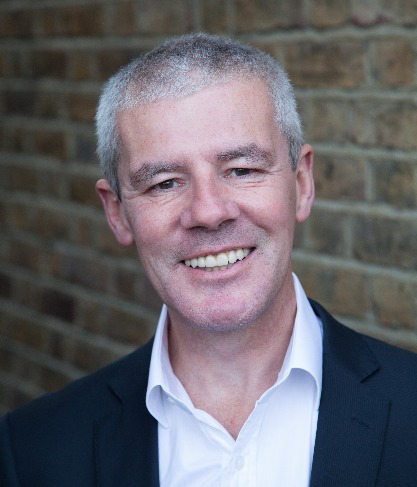 John McKeown
What do you look for when you need advice, support, funding or contacts? Common sense, along with the ability to listen, to guide and to embrace new ideas and ventures – and a sense of humour? As founder and owner of Accelerate Funding, John has all of this... and more.
He specialises in tax reclaims for SMEs under the Research & Development (R&D) rules and advises on Innovate UK and European grants, as well as the Patent Box corporation tax concession. He also recognises that the tech SME and start-up community requires much more information regarding EIS branding, pitching, IP and general access to the debt/equity money world.
Having previously worked in personal and corporate finance for more than 35 years, John has spent the last 10 years building an impressive network of contacts in this area. He presents widely on the subject to non-exec organisations, professional intermediaries, accelerators, start-up groups and the mentor community.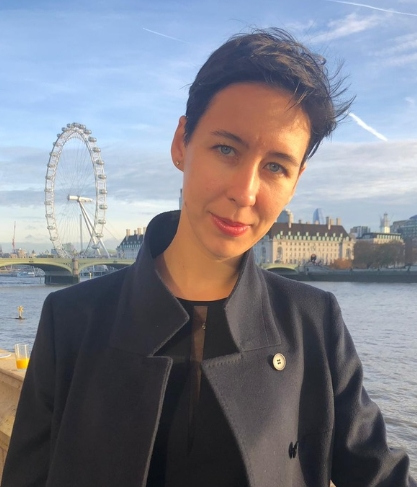 Arina Osiannaya
Arina founded and built the largest business funding show in Europe (BFS). It was the first time VCs, angels, and grant bodies came together with the debt industry in all its guises. Brokers and niche lenders, along with mainstream and secondary banks, joined forces with the start-up and scale-up community of SMEs to explore the many faces of funding.
Arina added a group of grant writers, S/EIS experts, lawyers and non-execs to provide the full 360° range of support that any SME might need on its journey. She has since brought in property finance development providers, trade finance and asset finance specialists to the BFS cohort, which managed to unite a network of more than a hundred thousand SMEs and several thousand finance and support organisations.
Supremely well networked and highly experienced, Arina knows her way around the world of debt, equity and property funding.
Ten ways we can accelerate your business
Time
Are you struggling to find the time and resource required to negotiate R&D tax relief with HMRC? Do you need to work out if it applies to you, get an idea of both the values and the cost, and work out when you can apply? Contact us because we can help.
Investment
We know how hard it can be to understand and obtain investment. Should you be looking at crowdfunding, 'angels' or other vehicles? What is it that attracts investment – and is your pitch deck up to scratch? How does due diligence work? Or what about other types of funding, such as secured loans or invoice discounting, spot invoice discounting, overdrafts and leasing – it is all part of the mix that a business should be looking at. We can help point you in the right direction.
Knowledge
You want to know more about the Seed Enterprise Investment Scheme (SEIS) or the Enterprise Investment Scheme (EIS) and why you should be considering either for your business. Do you want to talk to someone about how the rules may impact you? Or to better understand the costs, processes and maintenance of the SEIS/EIS initiative? And what about R&D bridging to improve cashflow – would it help to speak to an expert about whether it's right for you?
Team Experience
Potential investors will look closely at your team. So, you may find it useful to have a more mature "head" on your board of directors, or to access advice from people who have trodden this path before in multiple sectors. Such experience will reassure investors, give the business breadth and add extra knowhow to your company. We can put you in touch with the right people.
Compliance
You know you need to be on the correct legal footing – from formation, to shareholder agreements and especially commercial contracts – but you want jargon-free and easy people to talk to: people who are massively into tech and talk plain English. We know exactly who you should be talking to.
Troubleshooting
It's a fact that sometimes things go wrong. What do you do if it looks like your business is getting into trouble? Owners need assistance they can trust and there are many solutions that can help. Talk to us. We may be able to point you in the right direction and start getting you out of trouble!
Patents
You've patented a product – or many products – or are considering a patent and want to benefit from the UK Government's 10% tax rate on the profits from them. Do you need a more in-depth view of Patent Box?
Clever Stuff
Intellectual Property (IP) protection and registration are essential for safeguarding the new "stuff" you are spending your time and money developing. Your investors will want to see it. It is the gold of your business – it's where the value lies. Whether it's trademarking or patenting, do you need to talk this through?
Network
Perhaps you simply want a platform that keeps you in the loop, lets you know what's going on in the world of tech, finance and government assistance, and gives you insight into a range of peripheral subjects. Whatever the reason, come and speak to Accelerate Funding – it will always be interesting!
Who do we work with?
Wrapped around everything we do is our ability to put you in contact with our trusted partners: companies and expert individuals we've worked with for years. These include major and boutique lenders and investors, R&D specialists, accountants, specialist lawyers, business owners, advisers and accelerators, to name just a few from our crowd of gurus and experts.
Professional affiliations
Accelerate Funding works with a number of leading bodies in R&D, funding and UK business development. These include, but are not limited to, the following: